The user on this page is a Bungie.net Employee. For details and for a list of Bungie Employees, click here.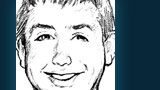 Nickname: Zach Classification: GrizzledAncients
Current Job: Test Tools Lead, Bungie.net Dev Lead Origin: Scappoose, Oregon
Blood Type: Purple Age: 30
Gamertag: XMB MLSxShAd0W
Weight: 200 pounds Height: 6'0"
Girth: Like Dumbo
First Job: Making maps using GIS for Bonneville Power Administration
Hobby: Working, Skiing, Working, Playing video games(wait that's work too), Working, Cooking, Working.
Ultimate Halo Match: With Luke Timmins and Michael Evans playing snipers for an hour on Sidewinder at about midnight a month or so prior to finishing Halo1. Or just messing around in Halo 3 with my friend Avery Zerbst.
Ultimate Snack: Blackberry Fruitshake (Odwalla)
Ultimate Website: www.bungie.net

''''Favorite Quote:' "No one will every pay you to play computer games all day long! Get outside!" - My Mom
Biggest Career Moment: Watching how enamored my friend Nick Uchida was with playing Myth(I&II) and Bungie games.
Auto-Biography
Edit
Games are where my career in computers started. I had an old Apple IIC that my brother and I broke several keys on the keyboard playing Olympic Decathlon(sorry Mom!). This was a start but computers were still a passive interest until a family friend of ours gave us a 286. I was just impressed when he did not have to put a disk in the drive when he turned it on. Then he sent me Wing Commander and the rest is history. I love what I do!
Ad blocker interference detected!
Wikia is a free-to-use site that makes money from advertising. We have a modified experience for viewers using ad blockers

Wikia is not accessible if you've made further modifications. Remove the custom ad blocker rule(s) and the page will load as expected.