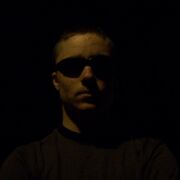 The Wo1f joined Bungie.net on the 30th of June, 2008 and has (for the most part) remained active ever since) His current title (as of 9.15.3011) is Intrepid Legendary Member.
Bungie.Net Life
Edit
At first, The Wo1f posted mostly in the Halo 3, and Bungie community forums. But by fall of that year he had lost interest and moved to the Flood Forum where he remained, with an occasional post elsewhere, for almost a year. Before the release of Halo: Reach, The Wo1f began visiting the Reach forum almost exclusively, but shortly after the release, The Wo1f returned to the Flood where he remains relatively active, seldom posting in other public forums.
In Real Life
Edit
In real life, The Wo1f is a weapons enthusiast, and has a small collection of swords. His favorite types of movies are Fantasy, Action, and Suspense.
The Wo1f is one of several furries on Bungie.net
Coup D Bungie
Coup D Bungie 5
Furries of the Flood
Furry 4 Live
Igni Ferroque
Marathon X
Outer Haven
Owners of the Katana
The Marty Army
Vaporeon's Lagoon
Ad blocker interference detected!
Wikia is a free-to-use site that makes money from advertising. We have a modified experience for viewers using ad blockers

Wikia is not accessible if you've made further modifications. Remove the custom ad blocker rule(s) and the page will load as expected.