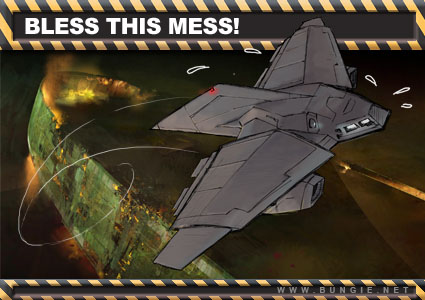 Description
Edit
The Altruists are a group of regular forum members who try to make the community a nicer, cleaner place for everyone. They let the people know if they're inadvertently breaking the rules by using the Private Messaging feature. Members do their best to provide information for new forum members, and generally try to point them in the right direction. They are actively reporting as much violations of the rules as they can to create a nicer atmosphere on the Bungie.net forums. Membership is, and always will be open, as they see that all forum members are of equal stature. Everybody's treated the same way.
Group History
Edit
The Altruists spawned from a thread created by Cranium Crater, which suggested that whenever you see an off-topic post, rude reply, or any other kind of rule violation, you should proceed to send a polite PM explaining why what they did was wrong. Some users liked the idea, some said it would cause more problems than it solved. Nonetheless, the group was created by Cranium Crater in attempts to make the community a better place. The Altruists are still, and always will be, recruiting. So feel free to join, membership is open to all!
Notable Users
Edit
Founder:

Moderators:
Archivist of Cool:
Unique Titles:
Cool Guy - Administrator of the group
Archivist of Cool - Archivist of the group (records everything we've intervened in)

Higher Titles:
Moderator - Keeps the group in order. Has the ability to lock threads, ban users, etc.

Middle Titles:
Vigilante - Given if you're deemed an active participator in the group. Has no moderating abilities.
Lower Titles:
Member - Given as default. Has no moderating abilities.

Ad blocker interference detected!
Wikia is a free-to-use site that makes money from advertising. We have a modified experience for viewers using ad blockers

Wikia is not accessible if you've made further modifications. Remove the custom ad blocker rule(s) and the page will load as expected.