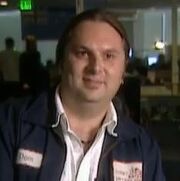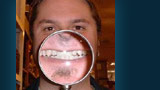 Nickname: Paul Russel
Current Job: President of the United States (Deceased) Origin: The Moon
Blood Type: Red Age: Zombie
Weight: Heavy enough to bend light Height: Tall enough to ride a rollercoaster
Girth: Michelin
First Job: The President of the United States
Hobby: Sleep
Snack: Kittens
Mode of Transport: Legs
Gorgonzola A Unicycle
Waffles Perhaps it is a horse.
Biography
Edit
"I was born on the moon but didn't materialize until 1967 in Chicago. I stayed there until I was soft and ripe. I was then picked from the middlemost branch and shipped to Washington state. Now I am soft and moldy, but delicious nonetheless."
Where are my pants?!?
Ad blocker interference detected!
Wikia is a free-to-use site that makes money from advertising. We have a modified experience for viewers using ad blockers

Wikia is not accessible if you've made further modifications. Remove the custom ad blocker rule(s) and the page will load as expected.