The user on this page is a Bungie.net Employee. For details and for a list of Bungie Employees, click here.
The Bungie Employee featured in this article is Old Skool.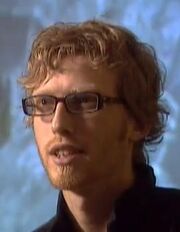 Nickname: Protégé
Classification: OldSkool
Current Job: Artist
Origin: Victoria, Canada
First Job: Sanitation Engineer
Ultimate Snack: homegrown
Ultimate Website: Classified
Mode of Transport: bicycle
Auto-Biography
Edit
I would like to thank my greatest Mentor, Paul R., for his firm yet sensitive guidance. Marmite is the best.
Ad blocker interference detected!
Wikia is a free-to-use site that makes money from advertising. We have a modified experience for viewers using ad blockers

Wikia is not accessible if you've made further modifications. Remove the custom ad blocker rule(s) and the page will load as expected.