The user on this page is a Bungie.net Employee. For details and for a list of Bungie Employees, click here.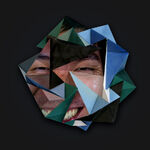 Nickname: Wu
Classification: GrizzledAncients
Current Job: Environment Artist
Origin: Oni, level designer
Blood Type:
Age: In my prime
Weight: Stable
Height: Substantial
Girth: Willowy
First Job: Sales assistant at a secondhand computer shop
Most Influential Games: The Dark Crystal Hi-Res Adventure #6, Dino Eggs, Fists of Fury, Ultima IV, Pirates!, Defender of the Crown, Dune II, StarCraft, Civilization
Mode of Transport: Sport and naked motorcycles, and of course the Plymouth Neon
Biography
Edit
The only current employee at Bungie to have received three free interview lunches, Michael finally joined Bungie West in the summer of 2000 and helped them finish Oni. During those months he discovered bagel-dogs and mp3s. He also discovered that sleeping on the office floor was quite comfortable. Michael studied structural engineering and architecture and encourages all future game developers to pursue broad and challenging experiences during their education.
Ad blocker interference detected!
Wikia is a free-to-use site that makes money from advertising. We have a modified experience for viewers using ad blockers

Wikia is not accessible if you've made further modifications. Remove the custom ad blocker rule(s) and the page will load as expected.