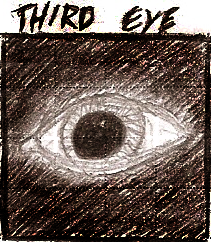 Jondoe4362, or simply Jondoe, is a Bungie.net user. Jondoe first learned about Bungie sometime in late 2007 after purchasing Halo 3, which was his first experience with Halo since playing it at his cousin's house in 2002. He was quickly addicted, using every scrap of spare time playing with his friends in custom games, specifically infection variants. His interest in the series led him to Bungie.net, and he decided to join the website February 15, 2008, in order to have access to the extra features associated with his service record. After looking around a bit he discovered the Halo 3 forums, mostly lurking, occasionally making a tentative post. This in turn led him to The Flood, thrusting him into the world of internet culture. To this day Jondoe is an active user, posting mainly in The Flood still but occasionally in the Septagon or private groups, namely Eros.
Ad blocker interference detected!
Wikia is a free-to-use site that makes money from advertising. We have a modified experience for viewers using ad blockers

Wikia is not accessible if you've made further modifications. Remove the custom ad blocker rule(s) and the page will load as expected.