Bungie.net
Edit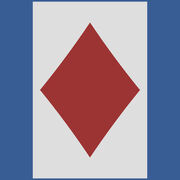 Currently an Exalted Mythic Member, HALO3syourdaddy joined Bungie.net on 08.09.2006.
HALO3syourdaddy spends most time posting in the community forum and private groups, especially Dead Mans Hand, A group which he created originally on 07.07.2008 as the HALO DMH Clan.
His name comes from his original gamertag "HALO2rulesface".
Xbox Live
Edit
Halo 3
(April 23, 2011)
Edit
Current Global Rank - 46, Bigadier grade 3
Current Global Exp - 3532
Halo: Reach
(April 23, 2011)
Edit
Current Global Rank - Colonel Grade 3
Matchmaking MP Kills - 11,897
Weekly Challenges - 5
Daily Challenges - 144
Accomplishments
Edit
Article on Hawty Mcbloggy about his Bungie/Halo tattoos.
Top Ten Videos on youtube for DMH
Bnet Achievements
Bnet Regulars
BUNGLE (Mod)
BUNGLE Headquarters
Dead Mans Hand (Creator/Mod)
DO NOT JOIN THIS GROUP
Halo 3 in The Work PLace
Legendary Members Only
Mythic Members
Reach Stats API
The Community Carnage
the HALO DMH Clan
The Marty Army
The Screw Community(Staff)
The WorkPLace
TSC Staff Room
Bungie.net Profile
Edit
Ad blocker interference detected!
Wikia is a free-to-use site that makes money from advertising. We have a modified experience for viewers using ad blockers

Wikia is not accessible if you've made further modifications. Remove the custom ad blocker rule(s) and the page will load as expected.