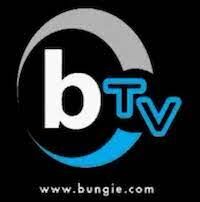 BungieTV (BTV for short) was the program Bungie broadcasted for four days during Macworld 2000.
It was hosted by Joseph Staten and featured a number of people including Doug Zartman, Matt Soell, Dave Dunn, and Marty O'Donnell. There were also representatives from ATI and Macintosh that spoke about the latest gaming hardware.
Ad blocker interference detected!
Wikia is a free-to-use site that makes money from advertising. We have a modified experience for viewers using ad blockers

Wikia is not accessible if you've made further modifications. Remove the custom ad blocker rule(s) and the page will load as expected.