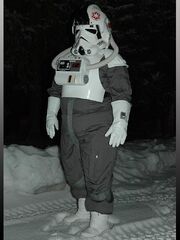 Buggy Virus is a 21 year old female Star Wars fan who, inbetween running a social media management and consulting company, helps Iggyhopper run a program called Coup d'Bungie that allows users to replace their boring old Bnet avatars with images of My Little Pony, furries, and various other pornography.
She does this by giving everyone a coup, even if they don't know it. Their avatars are usually replaced by something extremely offensive, such as a child mutilating himself with a keyboard.
Ad blocker interference detected!
Wikia is a free-to-use site that makes money from advertising. We have a modified experience for viewers using ad blockers

Wikia is not accessible if you've made further modifications. Remove the custom ad blocker rule(s) and the page will load as expected.