AutobahnRacer is a four-year member of Bungie.net. He has a high respect for Bungie and the work they produce, and he maintains an even higher respect for the Bungie.net Community which he calls his 'Internet Home'.
Known Facts About AutobahnRacer:
He's a team player.
He sips tea and munches on crumpets with your mother every Wednesday.
He's a musician and Graphic Designer.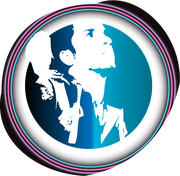 Memorable Quotes:
"DeeJ, durin' your time Sent West, how many men 'ave you shot?"
"Every time I pull up my web browser, Bungie.net just pops out of nowhere and forces me to log in. It's pretty crazy."
On The_Slayer: "Very sincere outlook on life, isn't frightening just different. So passionate very real."
Ad blocker interference detected!
Wikia is a free-to-use site that makes money from advertising. We have a modified experience for viewers using ad blockers

Wikia is not accessible if you've made further modifications. Remove the custom ad blocker rule(s) and the page will load as expected.